The cleaning staff will be able to view the room status. This module has tools that make the cleaning staff's tasks easier.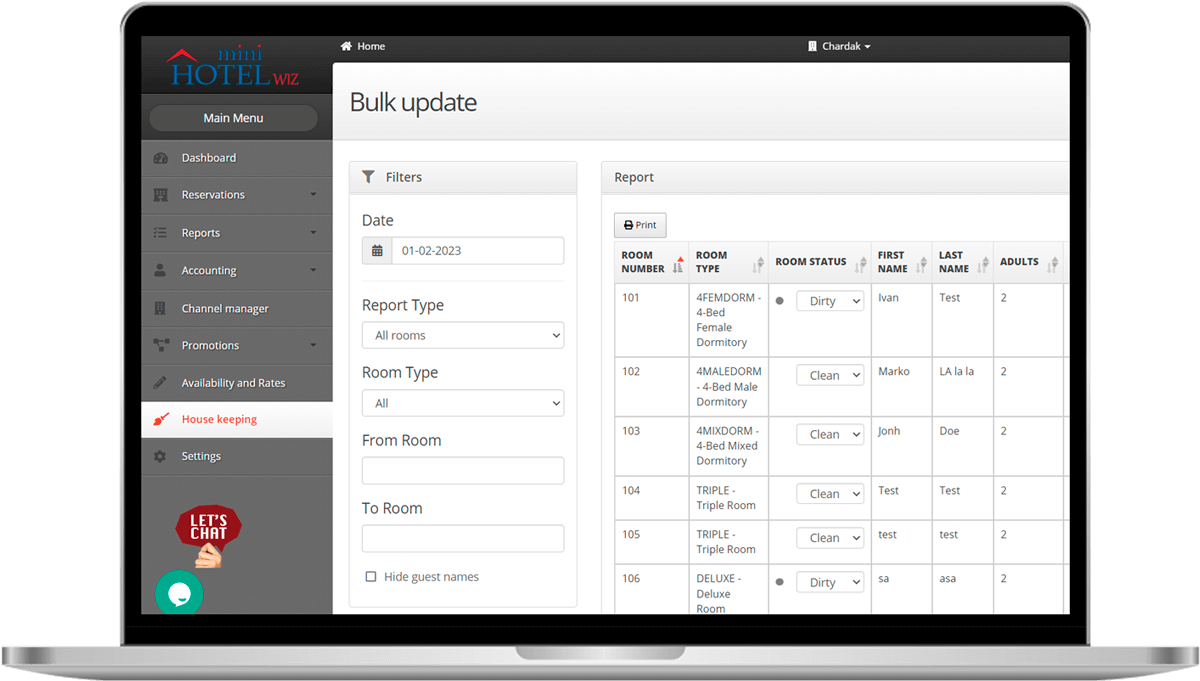 Your staff can change the room status using the application. Room status will be reflected on all platforms. From a mobile device, the application will inform the staff of the current status of the room.
Start your free trial now
*Promotions valid according to region.