Comprehensive Hotel Management System
Our All-in-One system saves you time and money. 
Manage your reception, OTAs, Agents, Accounting, e-Invoicing, Cash Flow, Reports and Yield, all in one place. 
With MiniHotel you can focus on what really matters: keeping guests happy.
Our PMS organizes and improves the administrative performance of each accommodation business.
MiniHotel updates availability in real-time. You will see all reservations by the OTAs and by your homepage automatically reflected on the MiniHotel Room Calendar.
Our Property Management System avoids costly errors by automating tasks.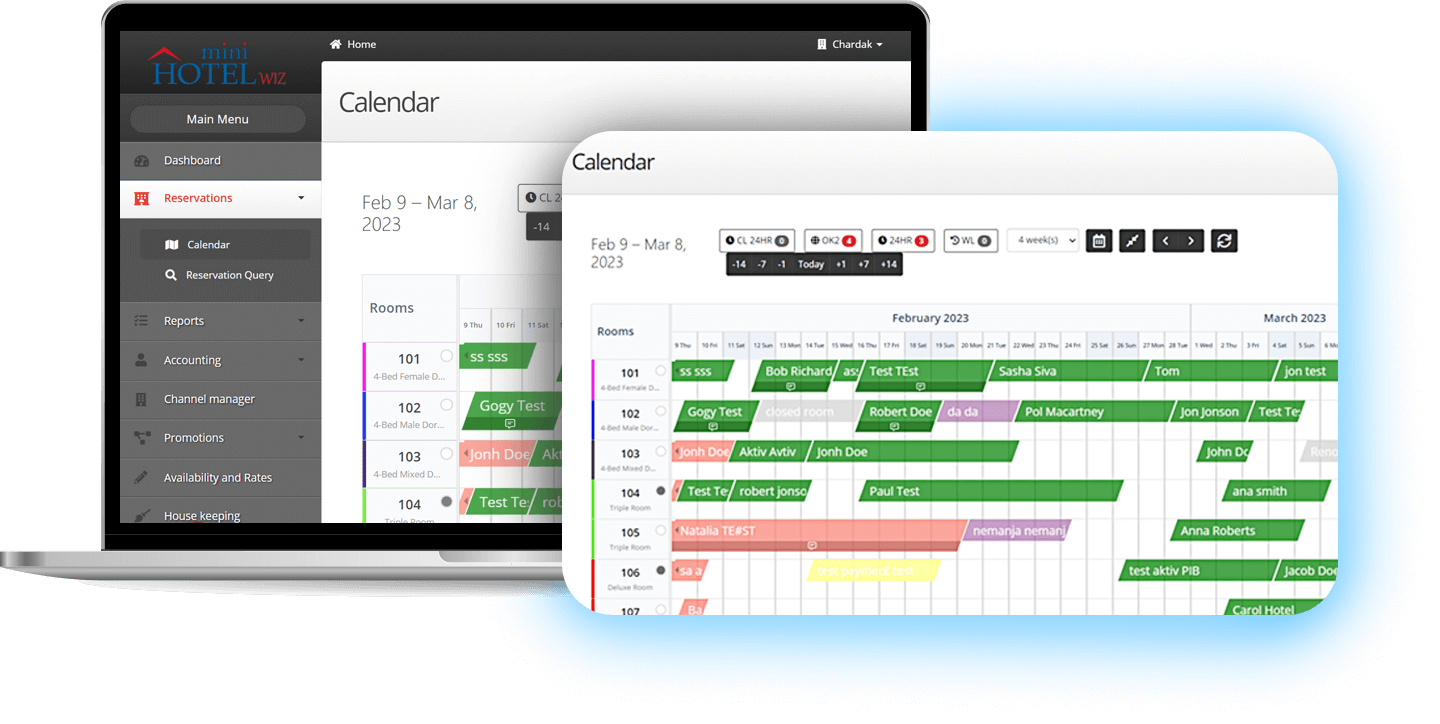 A system designed to simplify tasks
Our Property Management System offers many intuitive tools that help managers and the hotel staff.
MiniHotel is leading a revolution in hotel management.
Statistical reports
Produce daily or monthly occupancy reports, income reports, check-in/out reports, source code report, cash flow, and more.
Integrate our booking engine into your property's website to reduce OTA commission expenses. Increase your revenue.
Start your free trial now
*Promotions valid according to region.